We will be dismissing two hours early today.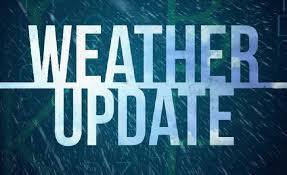 Thank You!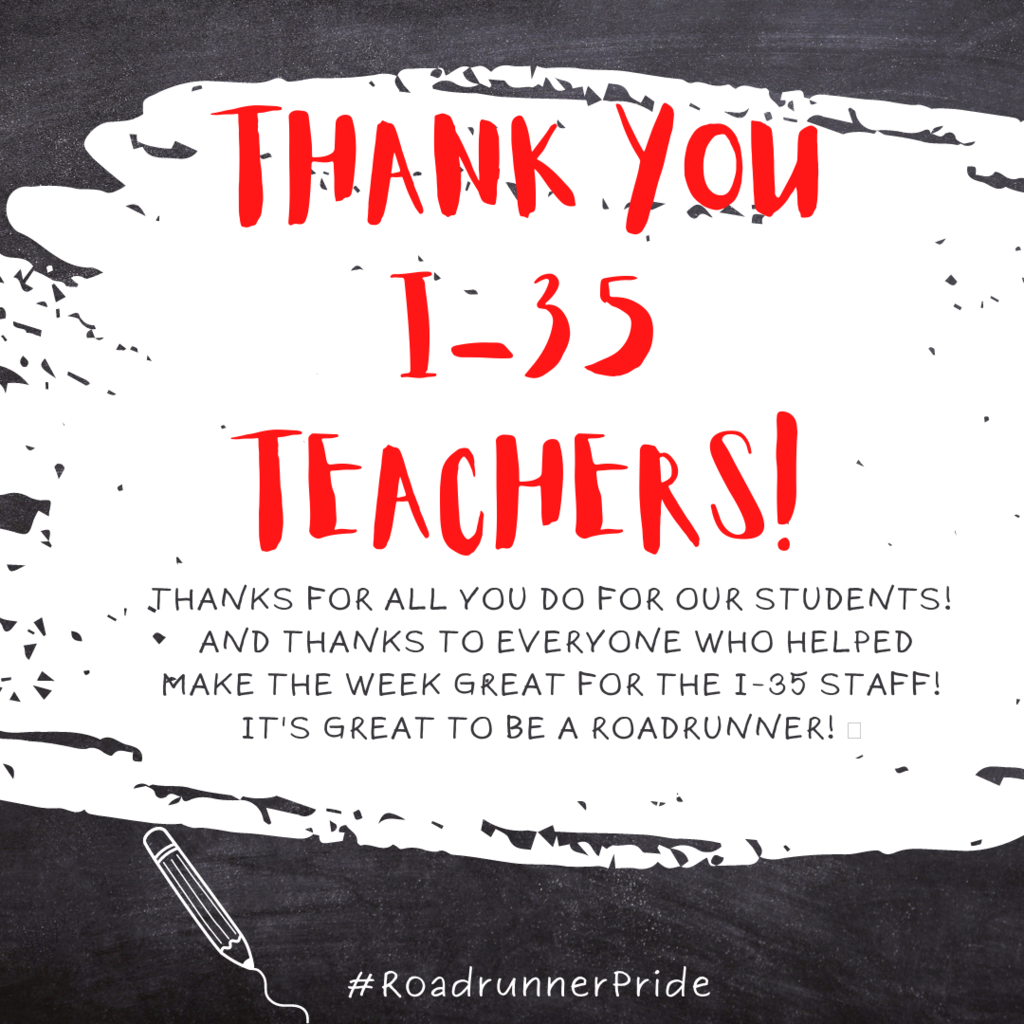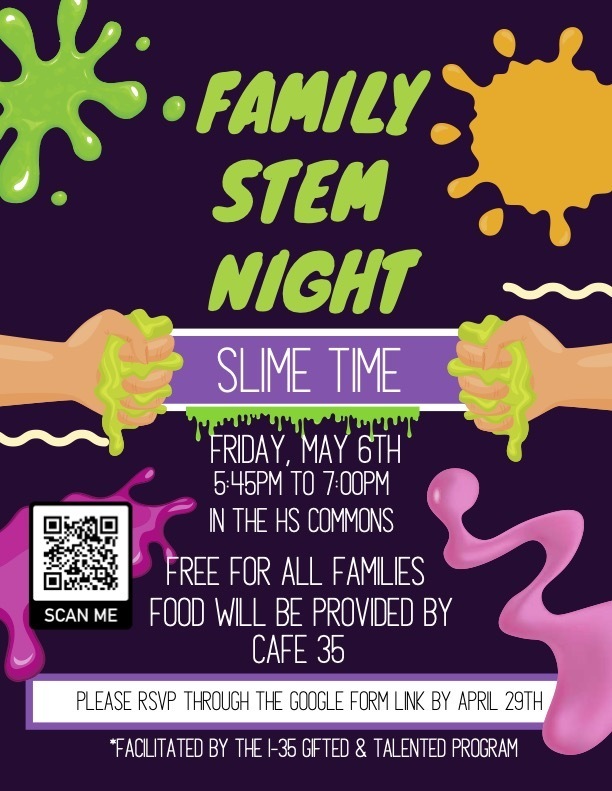 Come see I-35 students present Shake with a Zombie - a musical about a diner that gets invaded by a Mongo (whatever that is!). Performances are at 3:00 and 6:30 on Saturday, April 30. Cost is $3 for students and $5 for adults.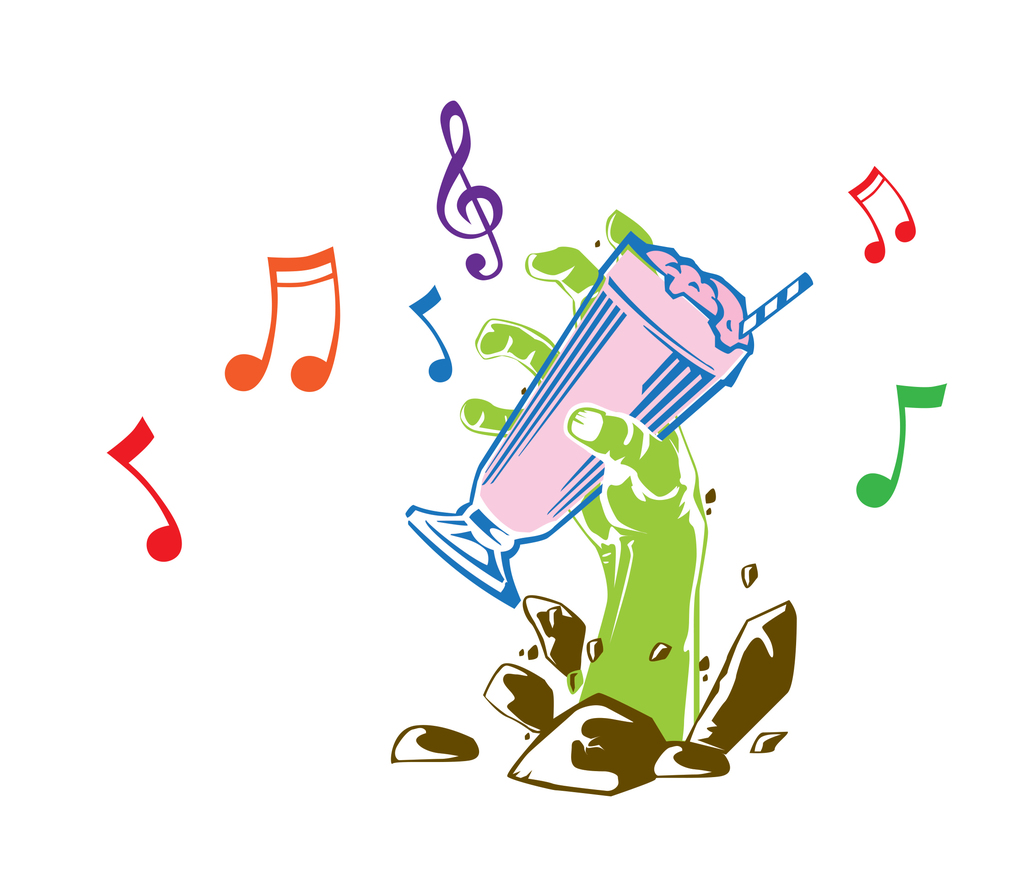 What a great turn out for the 1st annual Donuts with Grown Ups and Book Exchange! Thanks to everyone who worked so hard to get this event set up and running smoothly, and thanks to all the grown ups who attended alongside their elementary Roadrunners! #RoadrunnerPride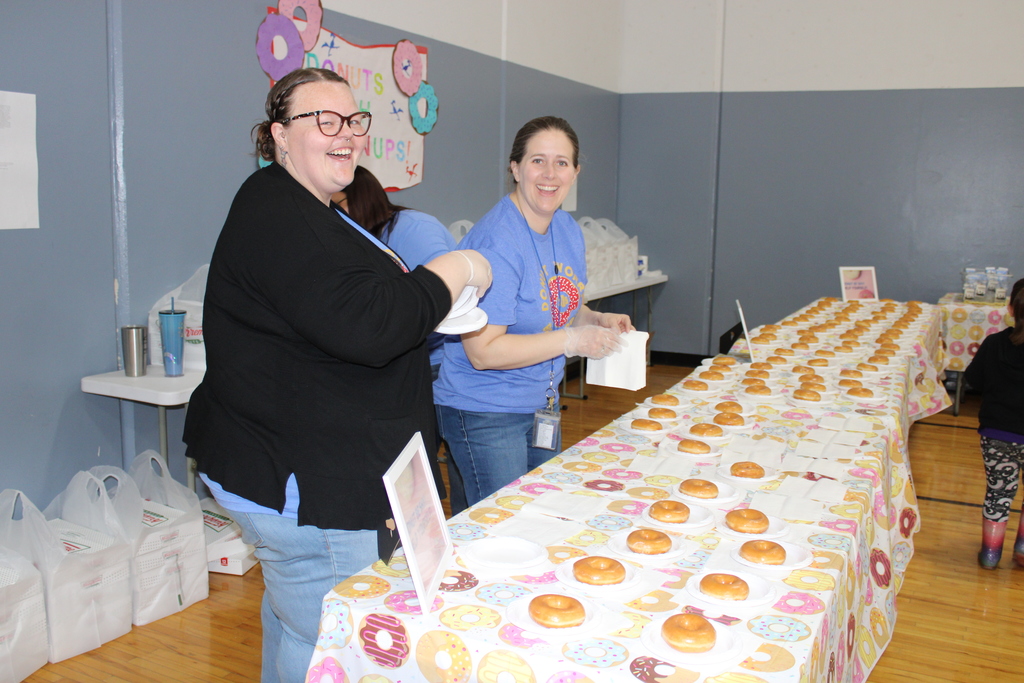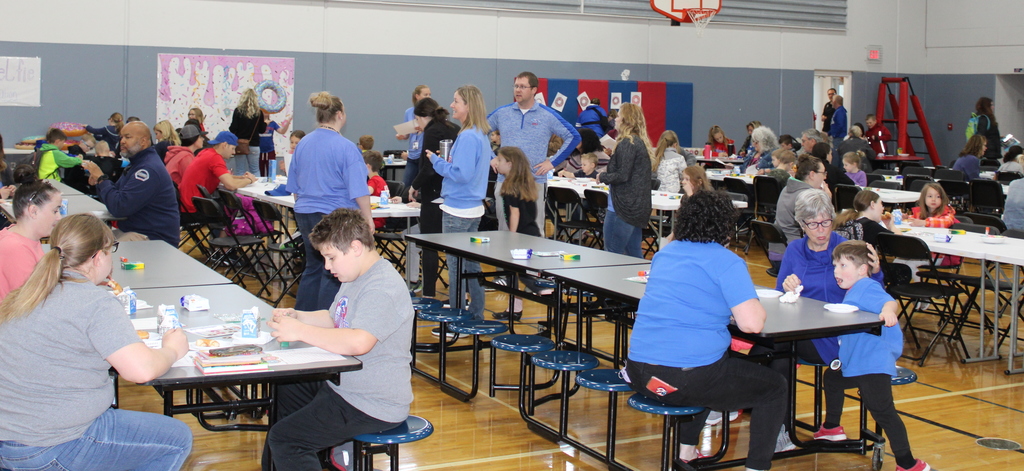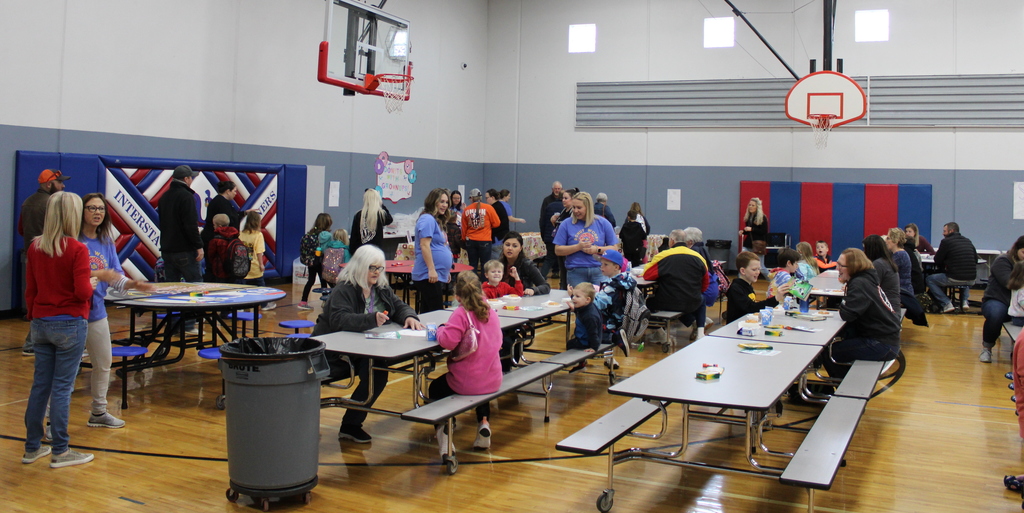 The middle school student council has planned an "ABC Countdown to Summer" for the elementary and middle school. Elementary and middle school students, make sure to join in on the fun! #RoadrunnerPride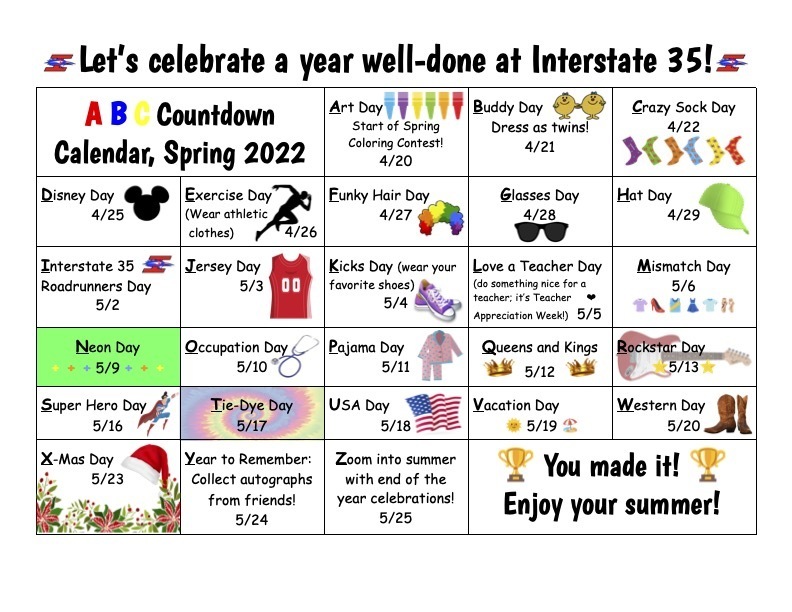 Information for Donuts for Grown Ups attendees: Please park in front of the football field with overflow parking at the little league field. Thanks!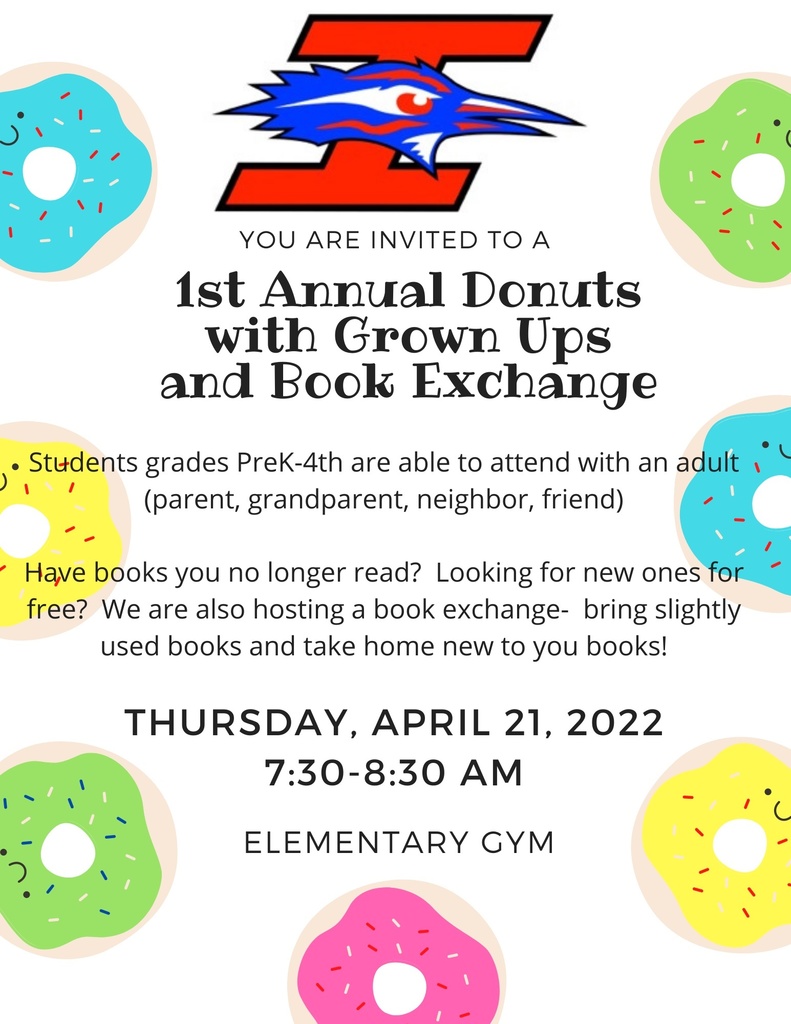 Don't forget: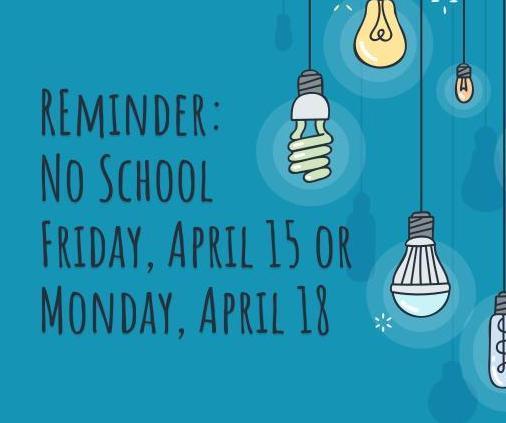 Happy April, Roadrunners! April is Autism Awareness Month and several Roadrunner staff members kicked off the month by wearing their Autism Awareness shirts. #RoadrunnerPride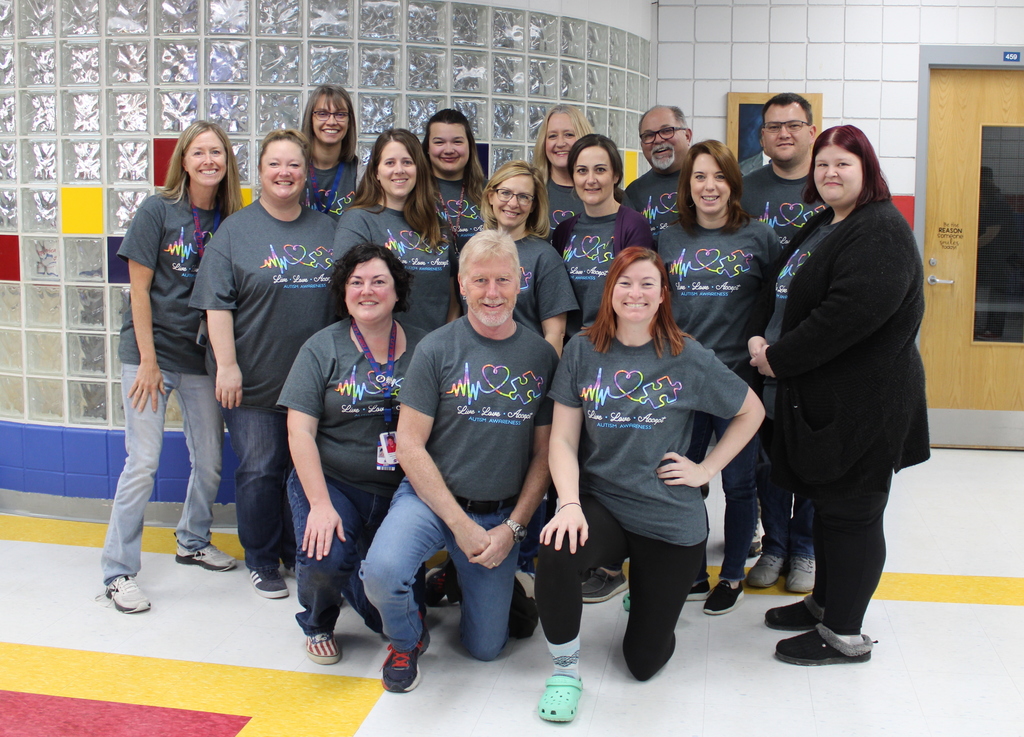 What a wonderful music performance this evening from our 3rd and 4th grade Roadrunners and Mr. Josiah Appell! Thanks to everyone in the audience for being here to show your support to our young musicians! #RoadrunnerPride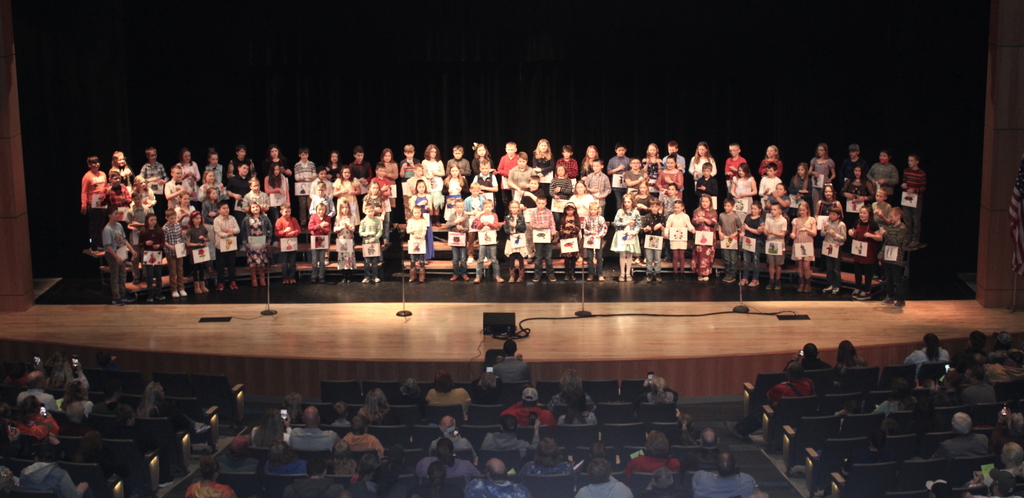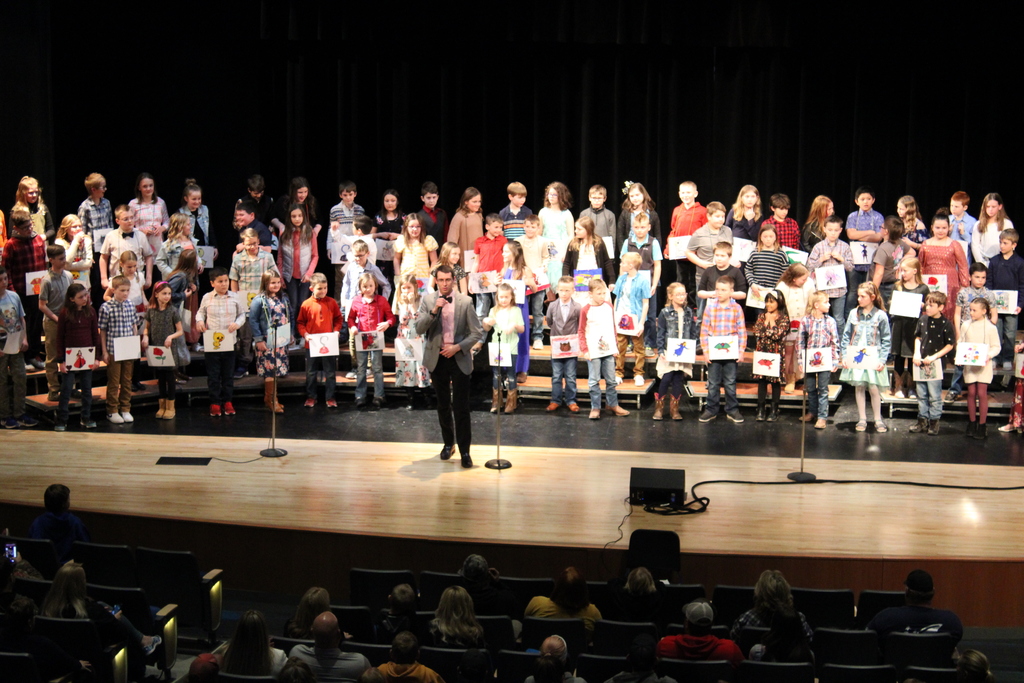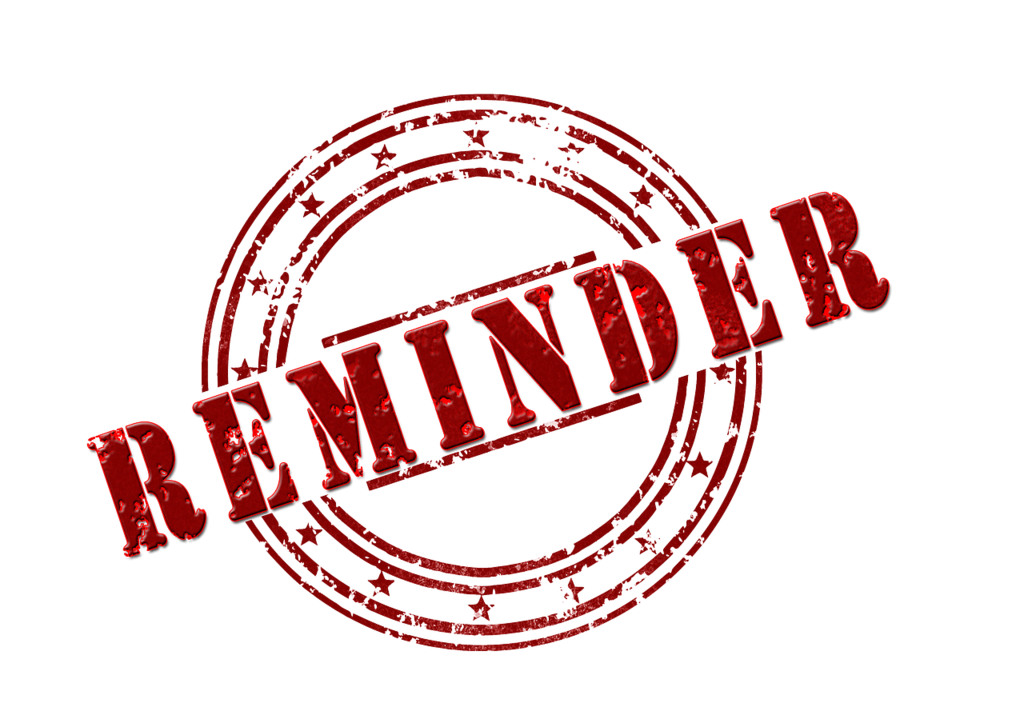 Have you started to think about Kindergarten for the 2022-2023 school year?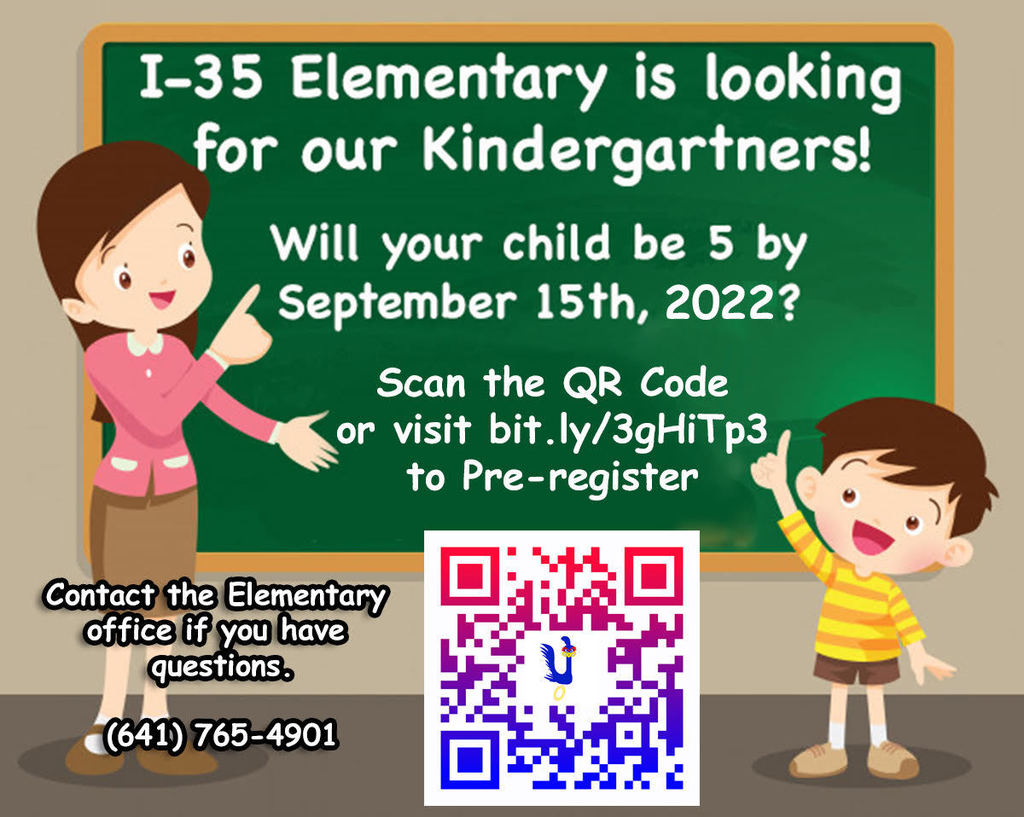 Interested in become a Roadrunner? Join us for our Job Fair and Open House on Thursday, March 24 from 5:30-7:30pm in the HS Commons!

You're Invited to the 1st Annual Donuts with Grown Ups and Book Exchange event on Thursday, April 21 from 7:30-8:30am for students in PreK-4th grade!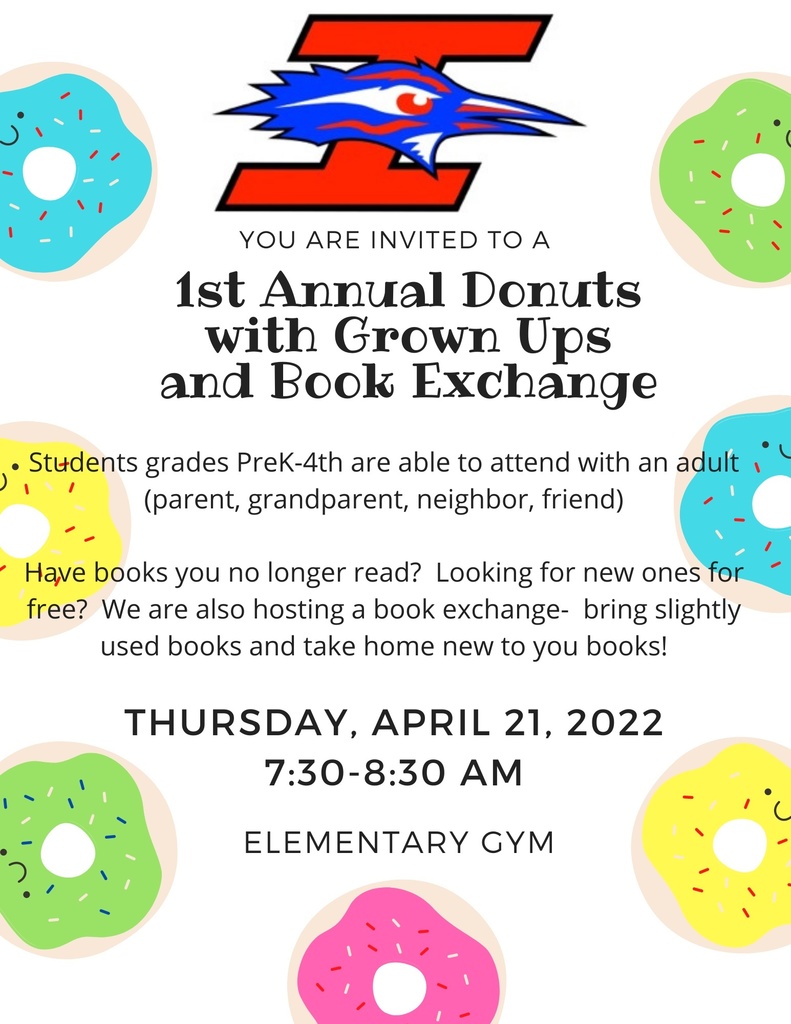 Good morning, Roadrunners! It's great to have everyone back in the building this morning. Remember, the end of 3rd quarter is Thursday, and then the rush of 4th quarter will begin which will include spring sports, FAST testing, ISASPs, the spring musical, and so much more!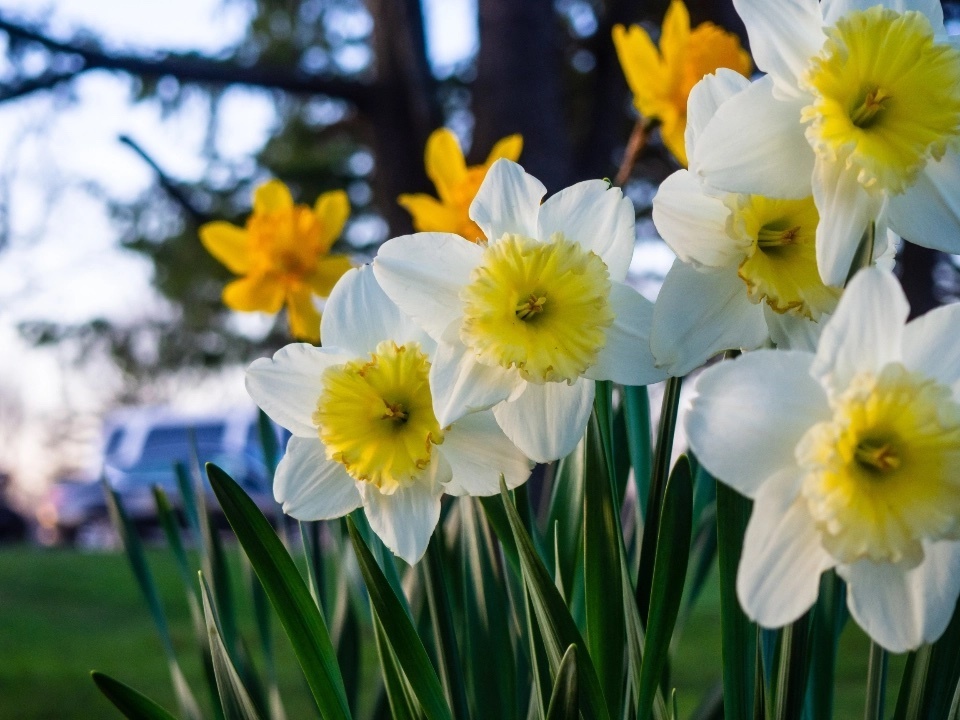 There is lots happening here at I-35 this afternoon during Parent Teacher Conferences. Make sure to stop by and learn more about the SWITCH program, shop and support our Book Fair, donate to the Food Drive, shop for Roadrunner gear, and meet with your teachers! #RoadrunnerPride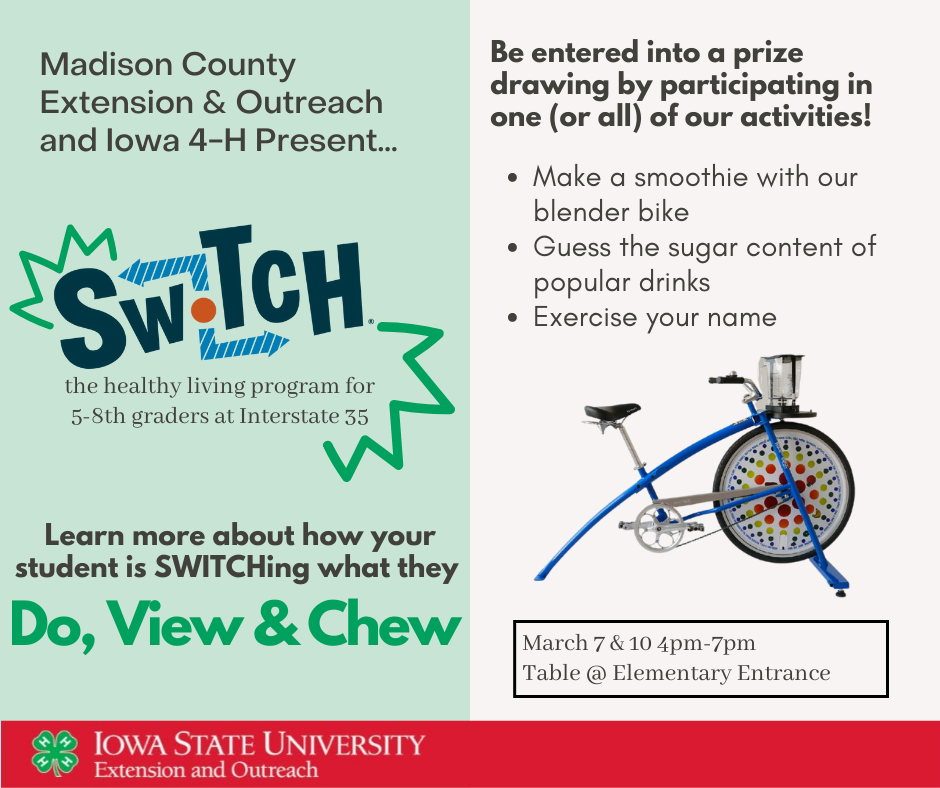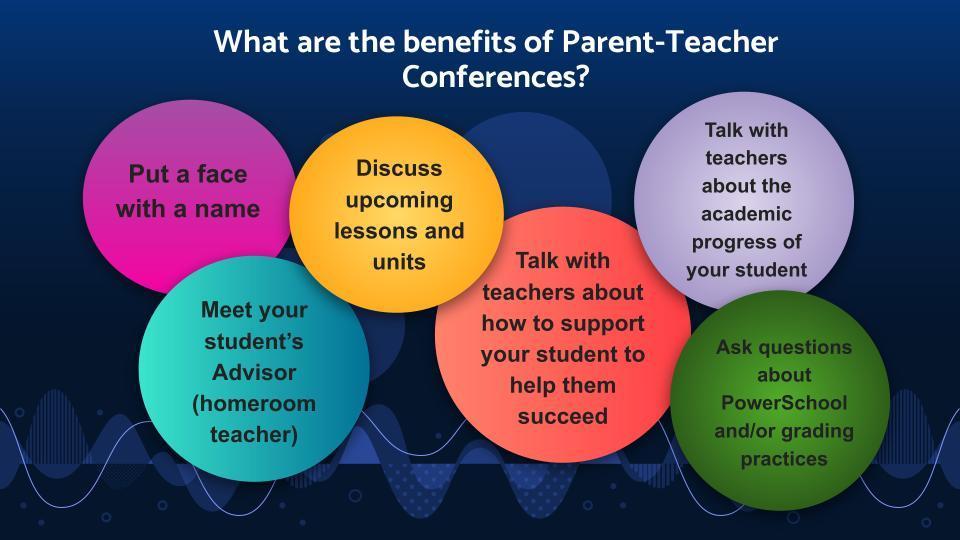 We are planning a few activities to support our Winterset neighbors after their devastating tornado this past weekend. Wednesday, March 9, will be Winterset Strong Day at I-35! Show your support for Winterset by wearing Winterset colors. We will host Penny Wars this week on Wednesday and Thursday to raise funds for the Winterset community. On Thursday night, we will hold a Food Drive (baby/kid supplies being requested) community-wide; items can be donated on Thursday between 2-8 p.m. in the high school commons. Thank you all for your support! This is absolutely one of the very best things about living in a small community. #WINTERSETHUSKYPRIDE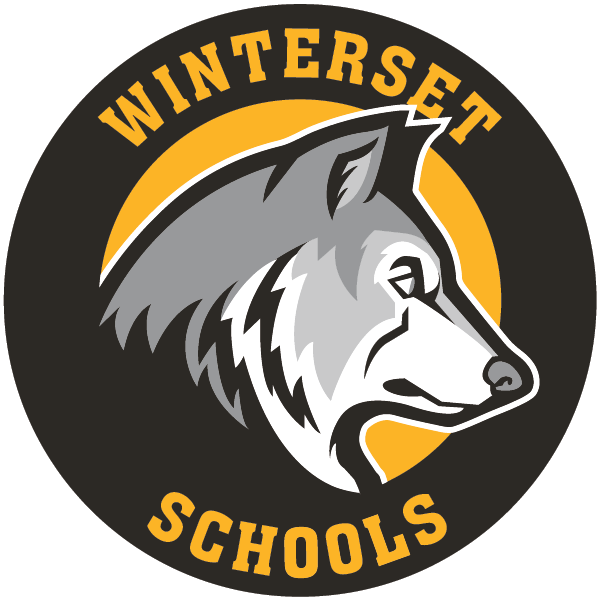 It's not to early to start thinking about Kindergarten for the 2022-2023 school year!

The I-35 School Carnival is just getting started. There's plenty of food, games and fun for everyone so make sure to stop by!