Join us at 6:00 tonight for one of the most important nights of the year - Senior Awards Night! Students will be recognized through departmental awards, scholarships, attendance awards, academic awards, athletic awards and more! Dress attire is suggested.


Mrs. Meggers's Garden Club has been hard at work creating mini habitats. The completed habitats feature birdhouses, an insect house (stick bundle), and a toad house or butterfly watering bowl. #RoadrunnerPride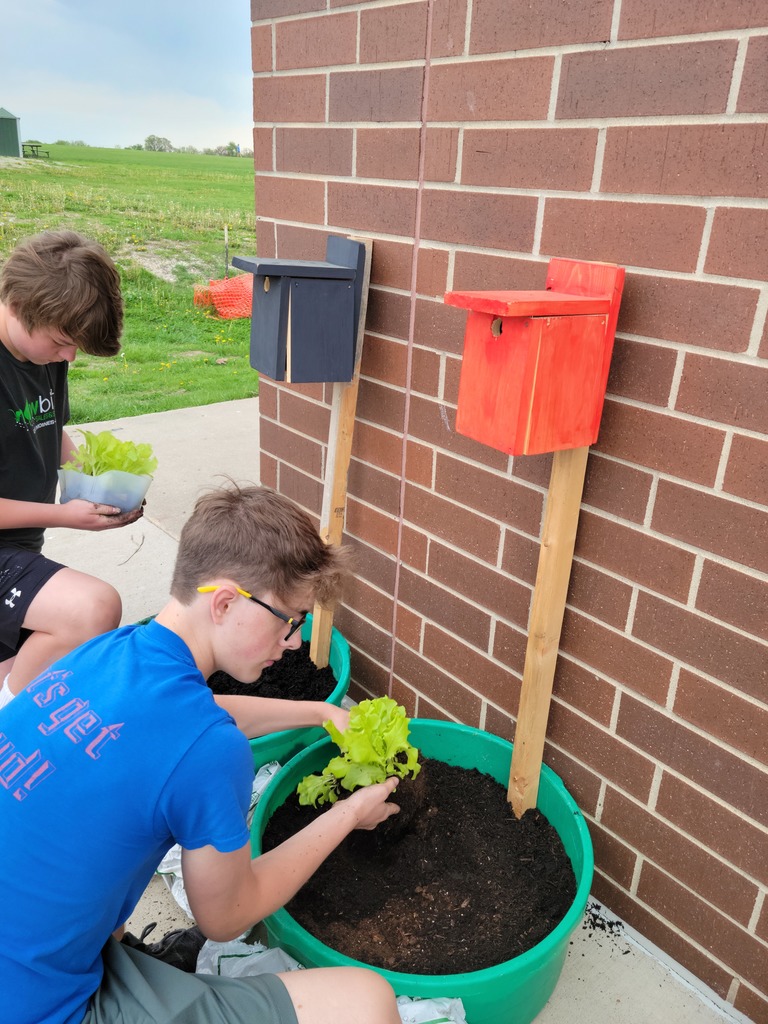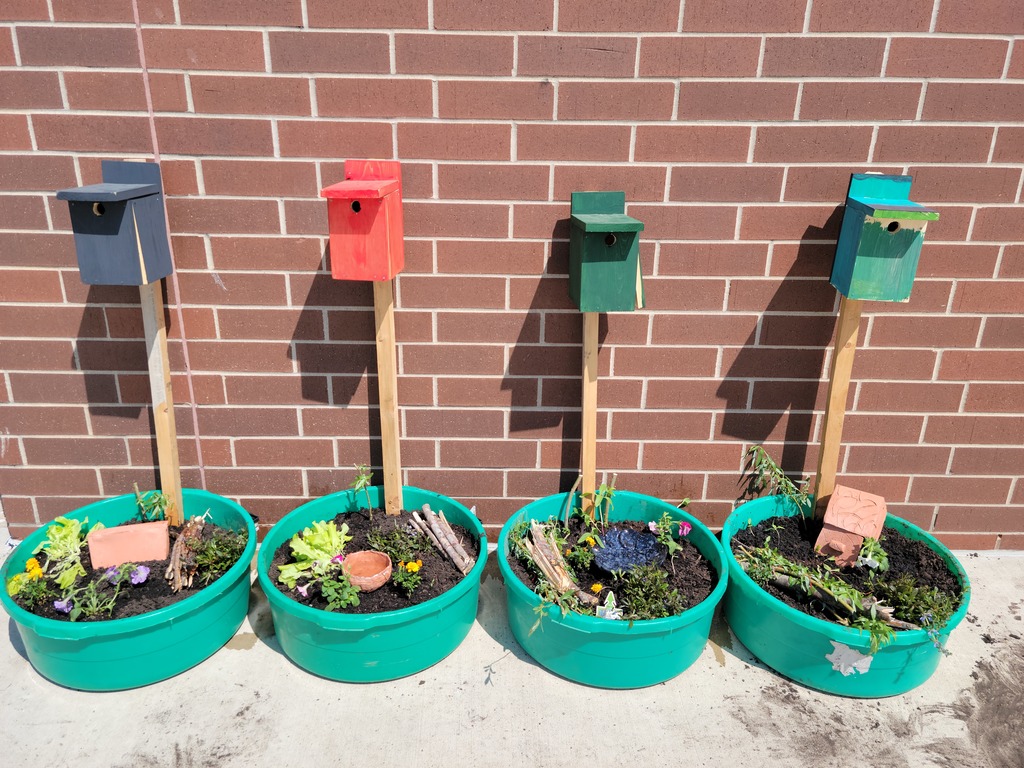 Tonight's the Night!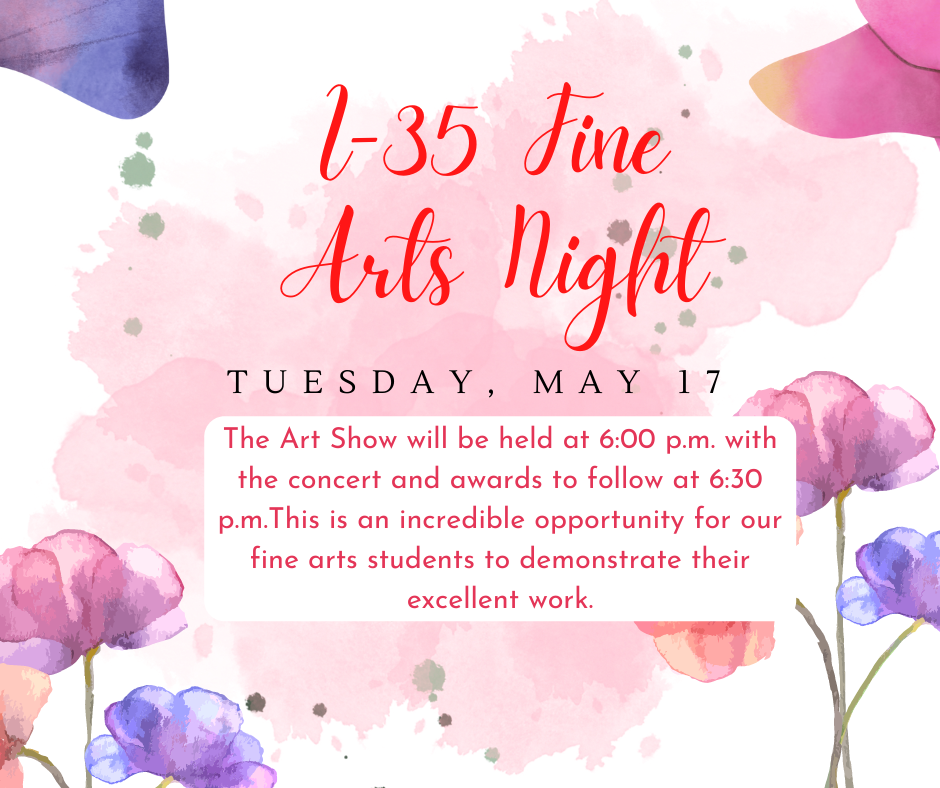 Today was a beautiful day for a picnic! The Seniors were able to order lunch from Triple B's Food Truck today and many parents and staff members joined as well! Thanks Triple B's for helping our Seniors celebrate their last few days of school!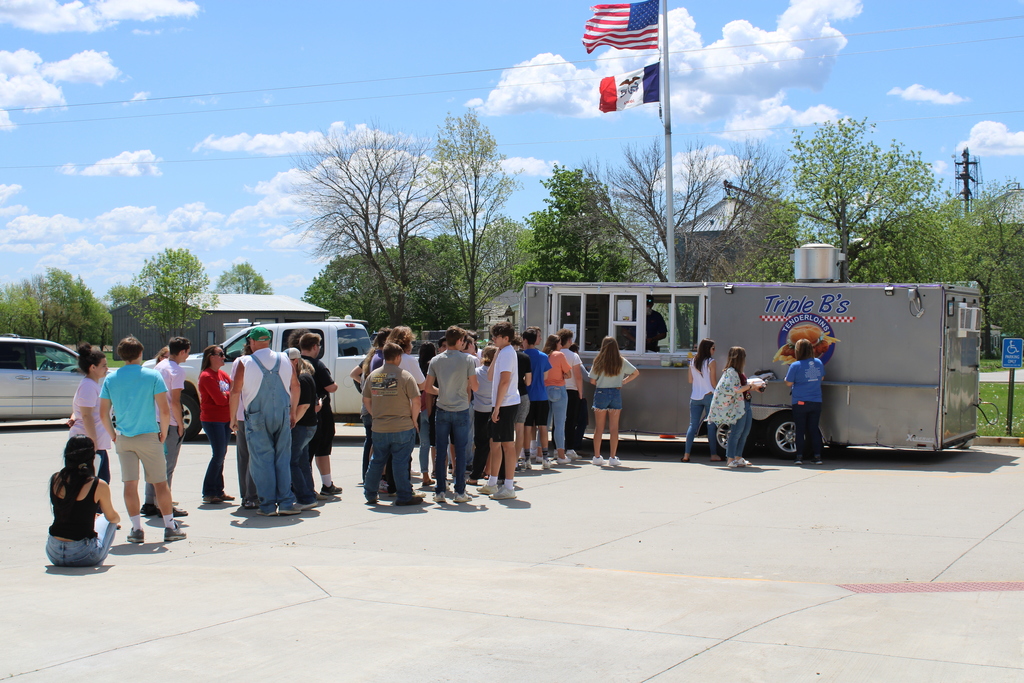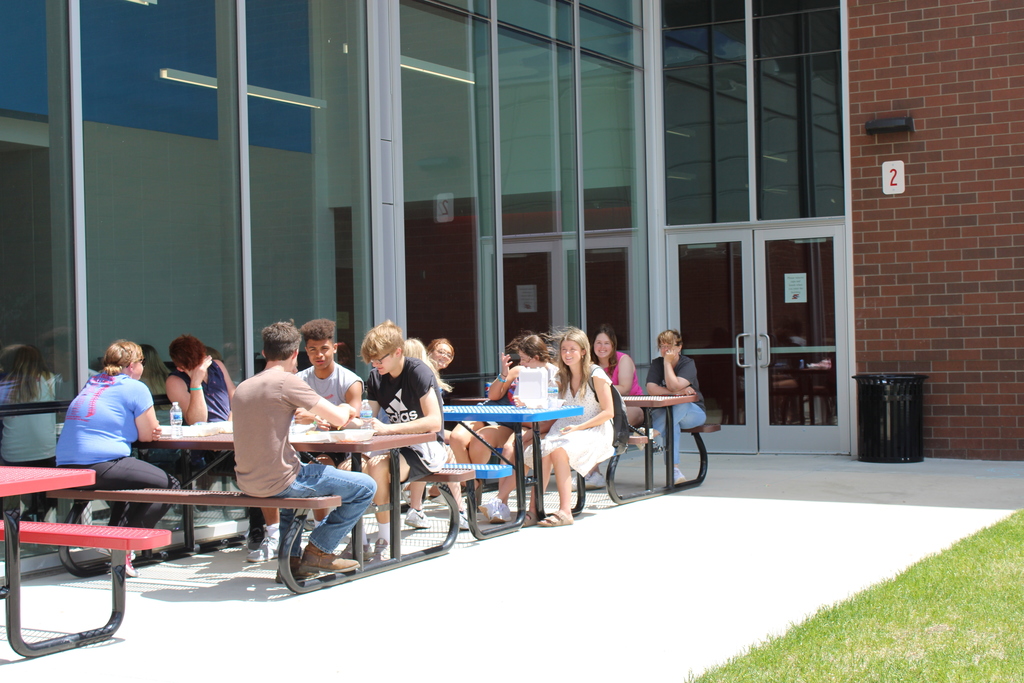 Updated: Good morning, Roadrunners! It's going to be a busy week, so make sure you take time to show our students your support!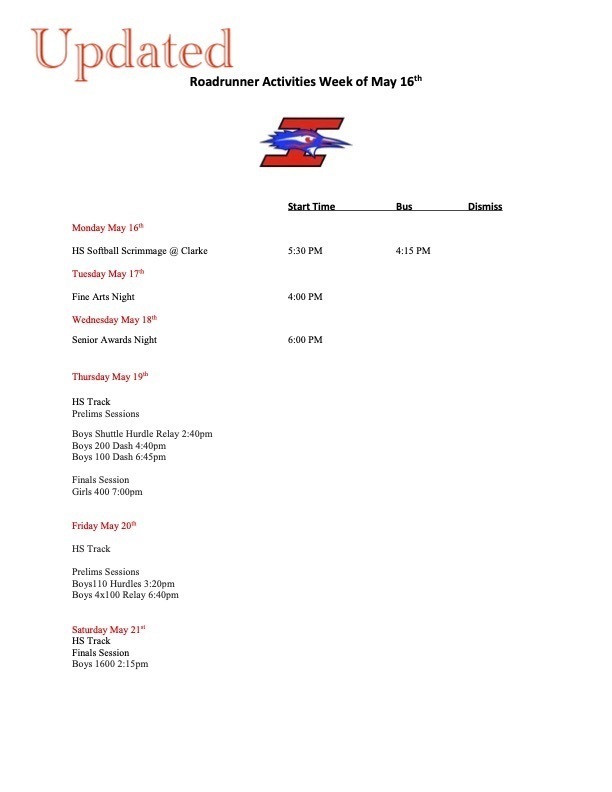 Good morning, Roadrunners! It's going to be a busy week, so make sure you take time to show our students your support!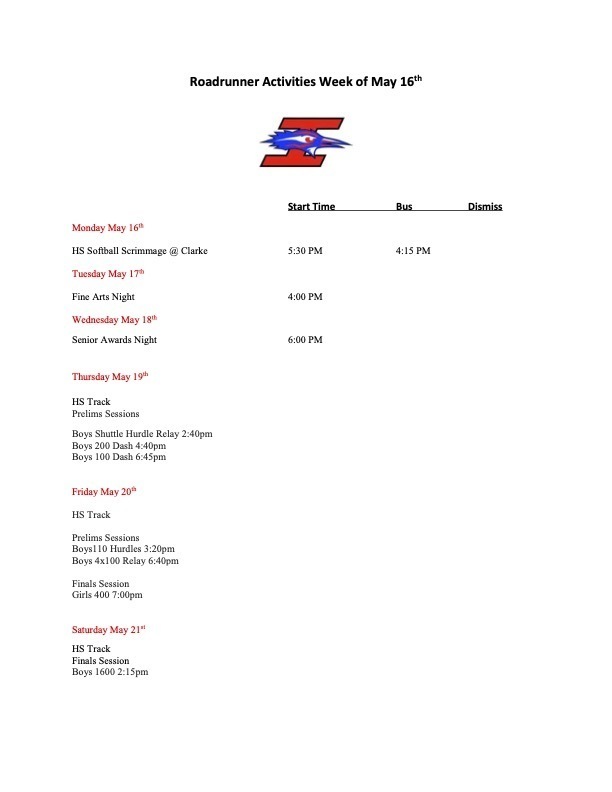 Senior Lunch Event: On Monday, May 16, I-35 will host Triple B Food Truck for Seniors to purchase lunch from. Cost is $11 for a sandwich, fries and a drink. If you want to participate, please help the owner by preselecting your choice at:
https://forms.gle/Tac1jE87LBmDYwS69
Senior Parents are welcome to attend and enjoy lunch with your Senior!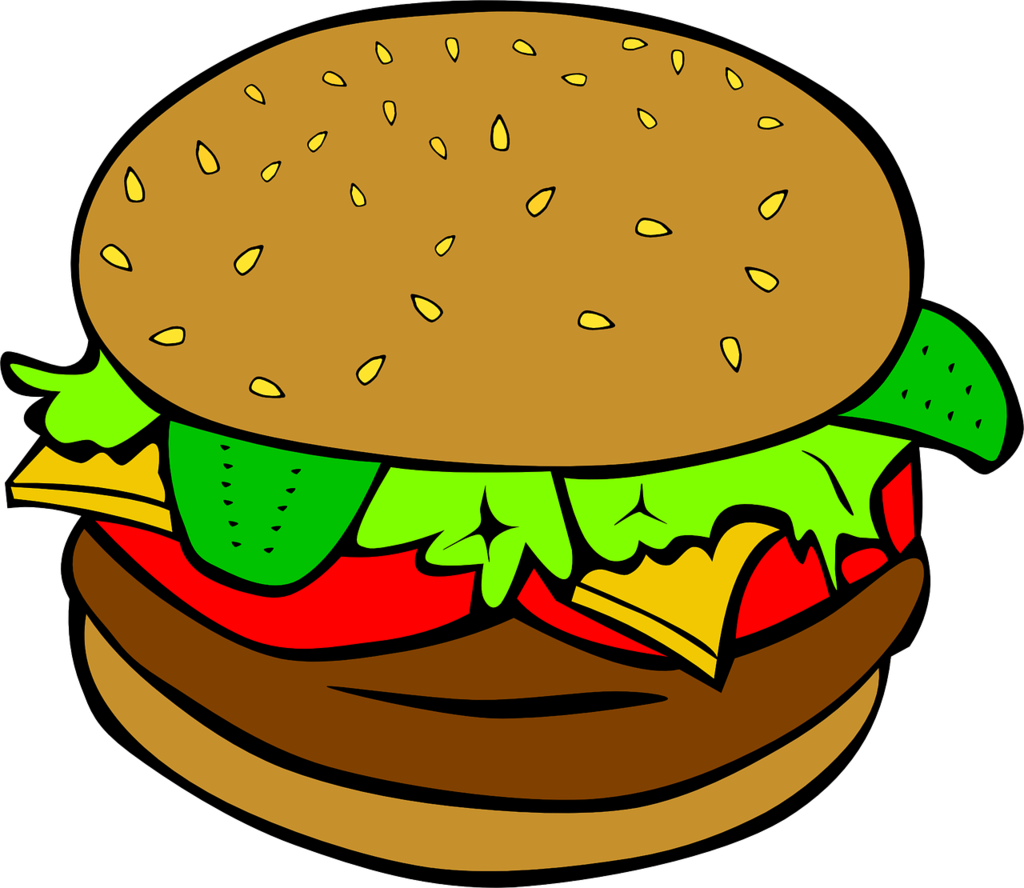 IMPORTANT UPDATE! I-35 Day Care will CLOSE at 2:00 pm.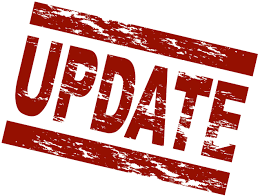 We will be dismissing two hours early today.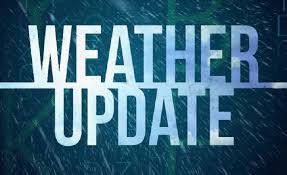 Great job to the 5-12 Choir students! Both the Band and Choir students performed wonderfully at tonight's program! Thank you to Ms. Danae Coleman and Mr. Brandt Payne for all your hard work in the I-35 Music Department!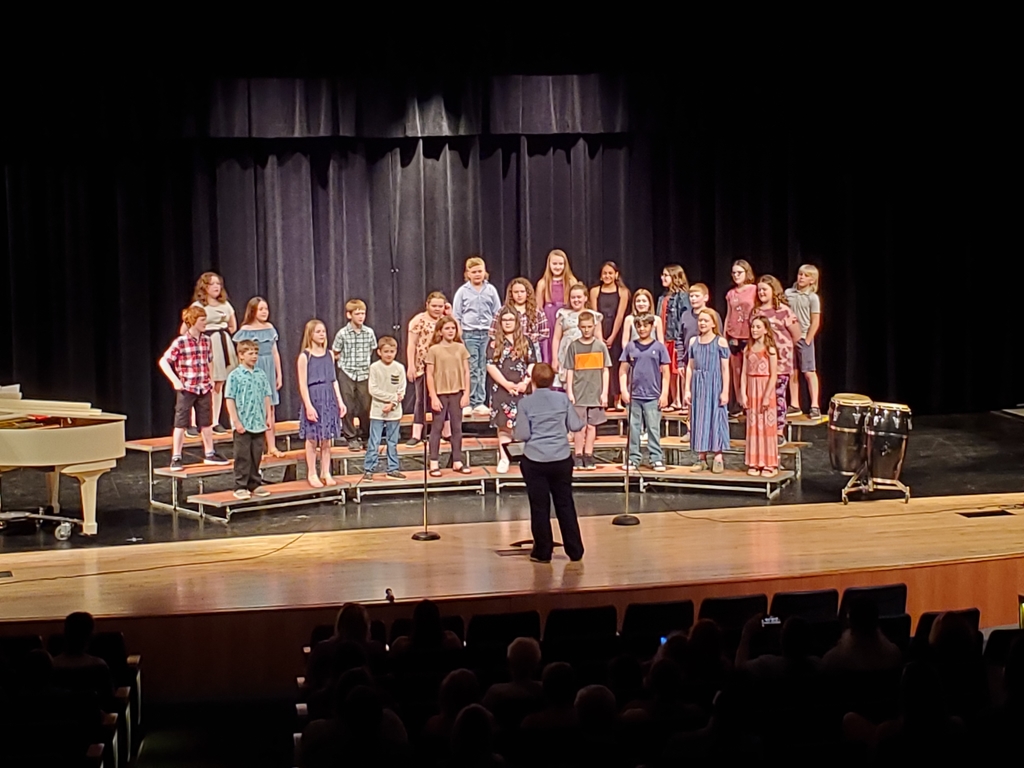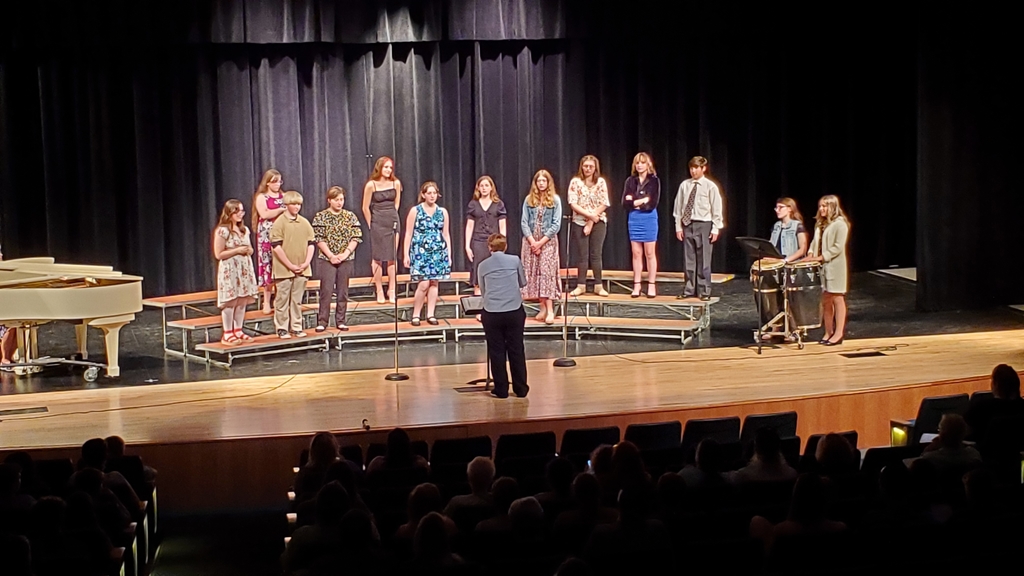 Great job tonight from the 5-12 Band Students!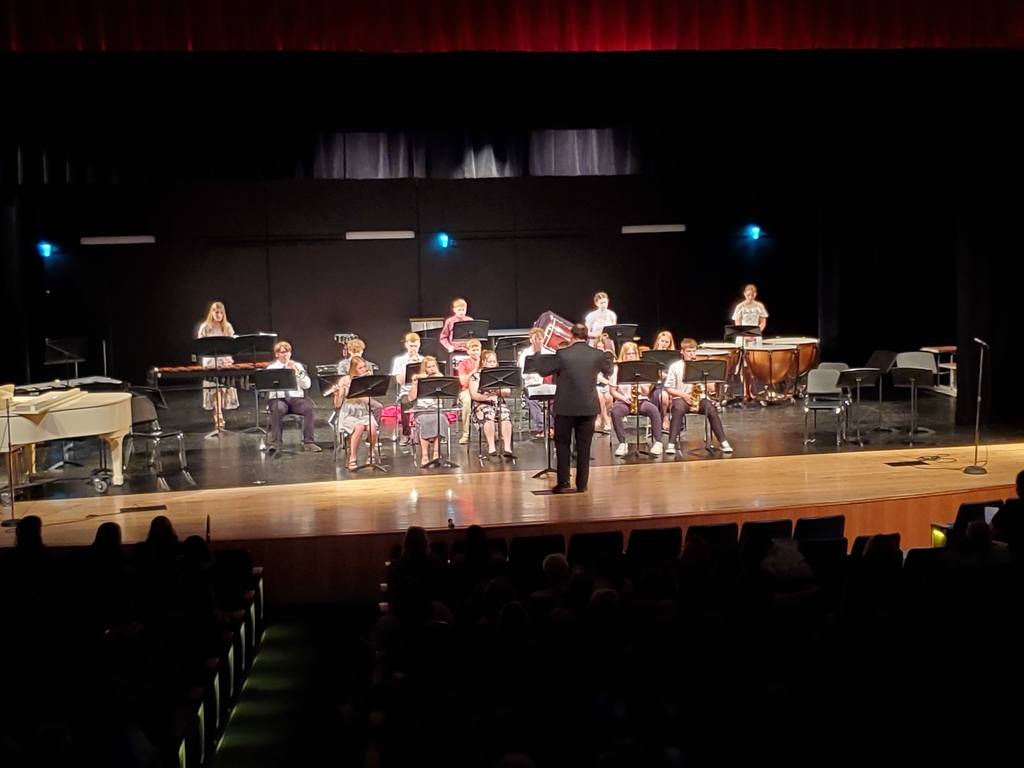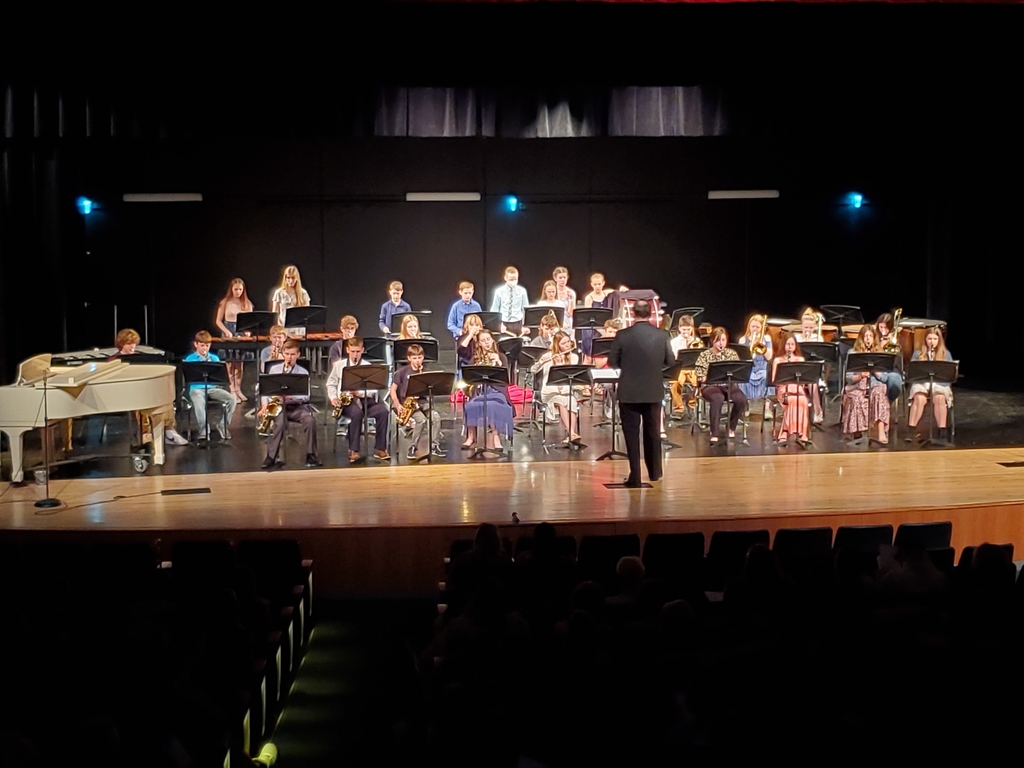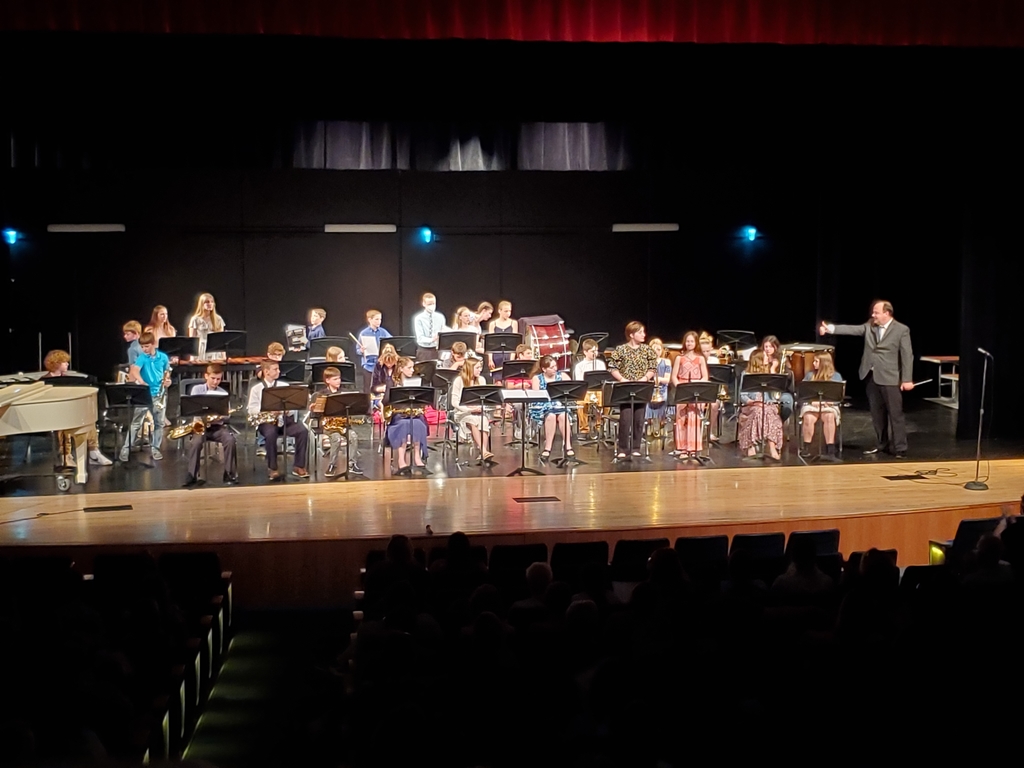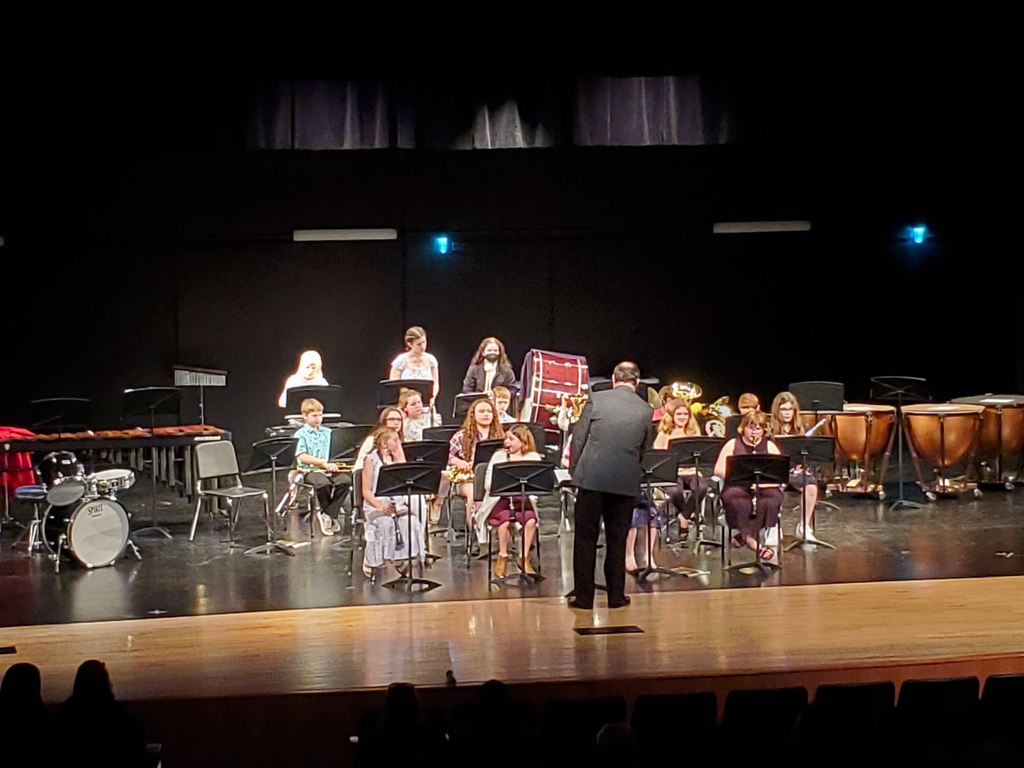 Make sure to attend and support our young musicians! #RoadrunnerPride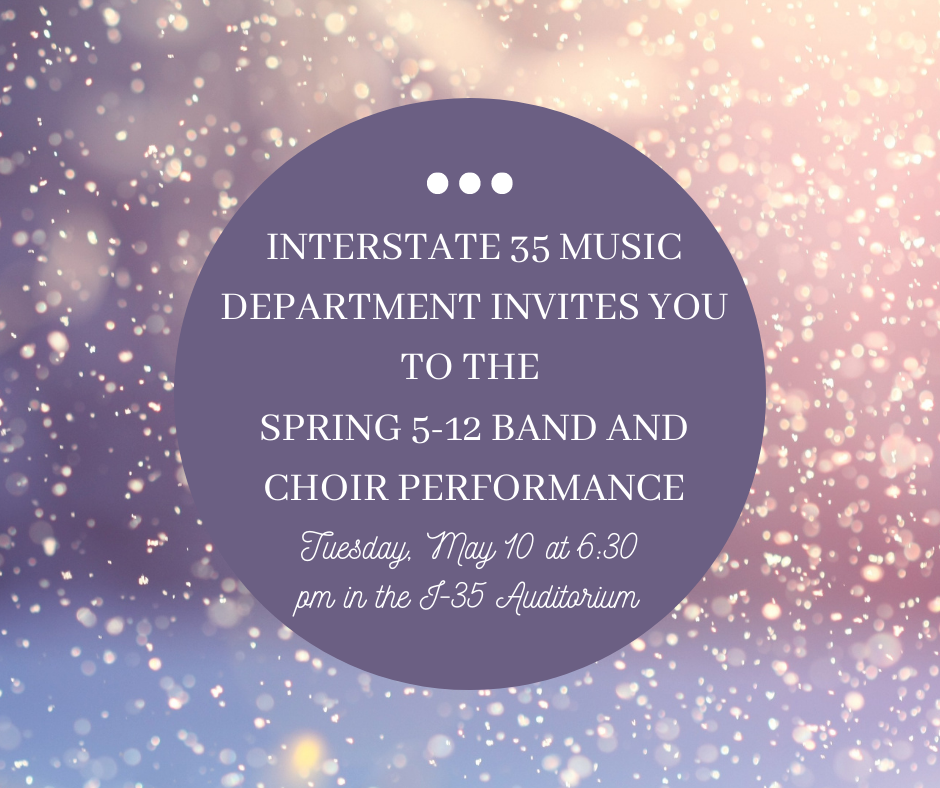 Online ticket sales for the I-35 2A District Track meet at PCM on Thursday, May 12, can be found at
https://www.iahsaa.org/tickets/
Go, Roadrunners! #RoadrunnerPride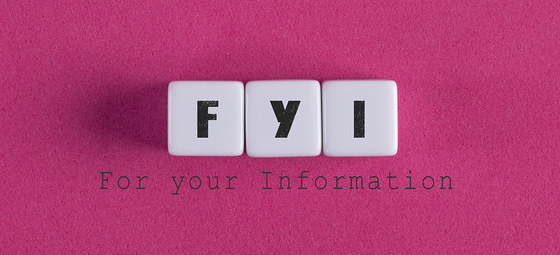 Interested in ordering a shirt for the 2022 Elementary Field Day? Contact the Elementary Office by Tuesday, May 10!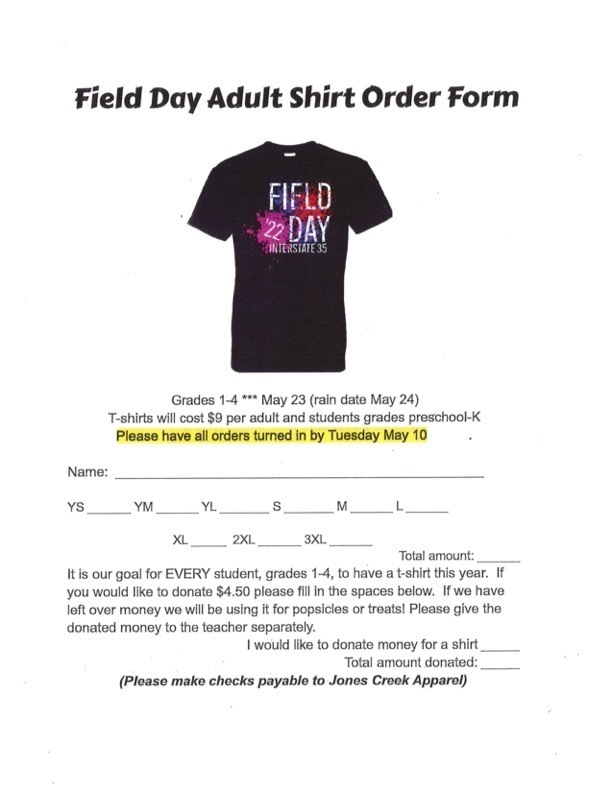 It's going to be a beautiful week! Get out and cheer on your Roadrunners! #RoadrunnerPride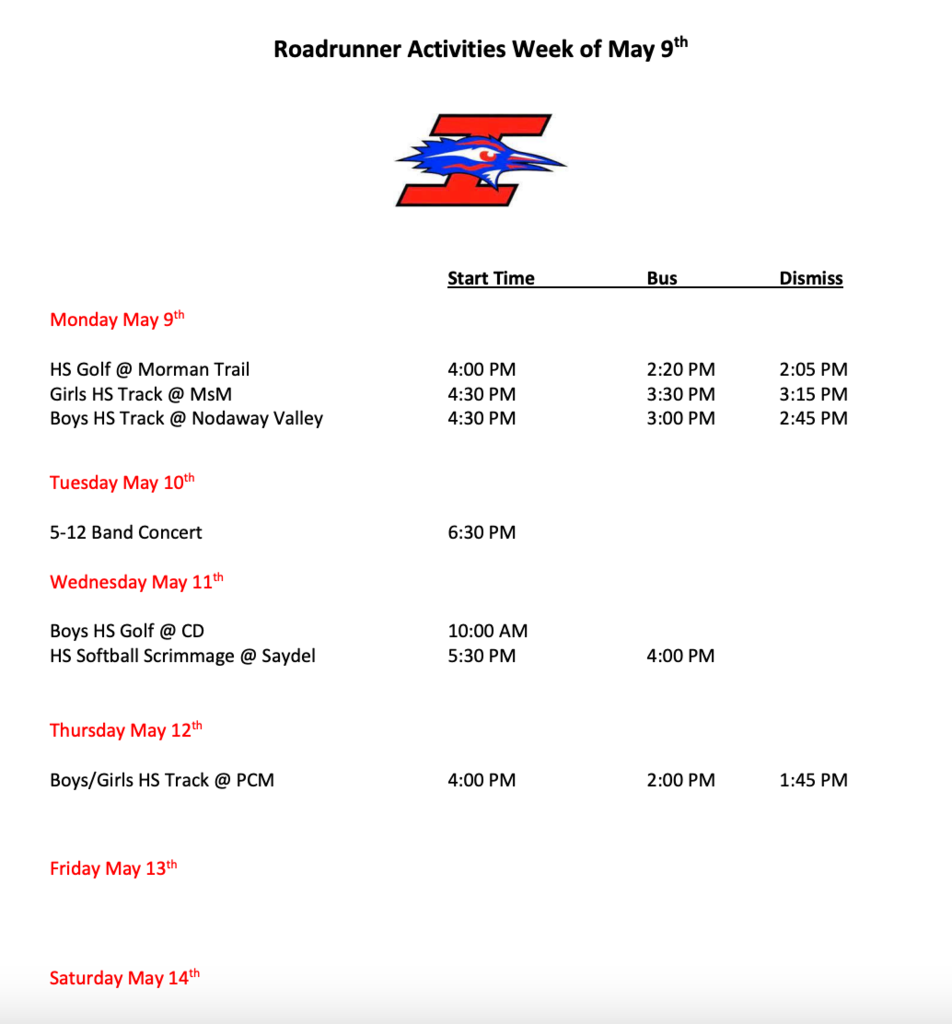 Thank You!

Make plans to attend the 5-12 Band and Choir Performance! #RoadrunnerPride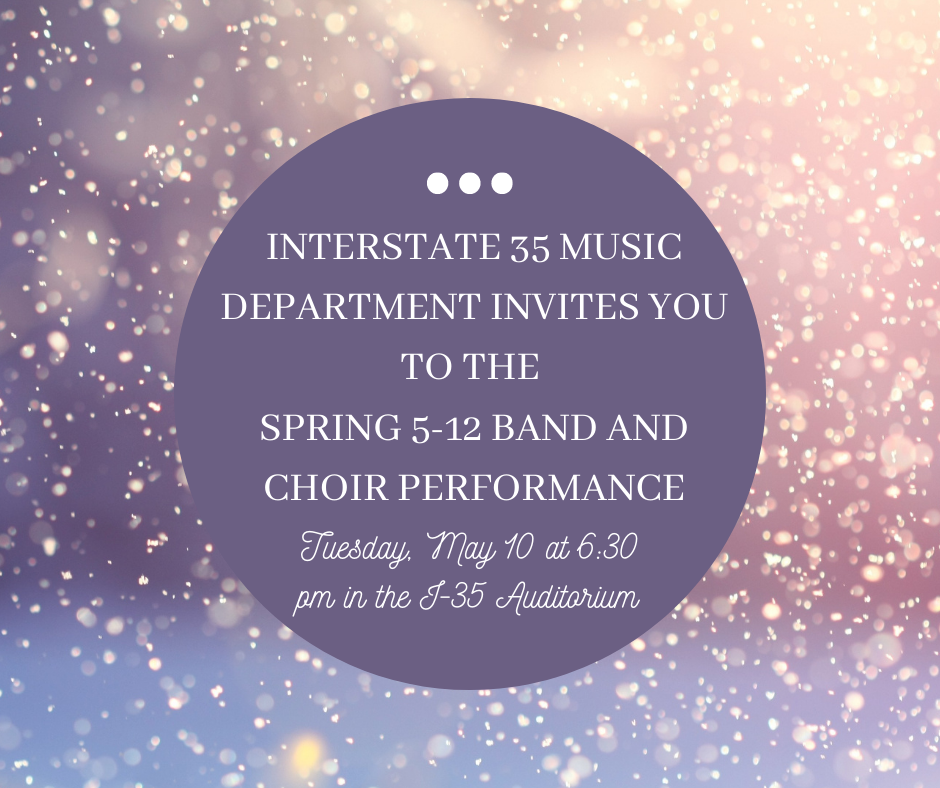 Join us for I-35's Annual Fine Arts Night.

Reminder: T-shirt orders are due tomorrow 5/6. Please get your order forms in or visit the online store. Our I-35 JDRF walk is planned for Tuesday 5/24. Have your student's wear their t-shirt that day. Rufus the JDRF bear will be here too! We are excited to be able to support our T1D students and staff!